Photo: Marc Dillon speaking on Jolla stage, MWC 2014
Sailfish OS reaching to be the 3rd major mobile operating system. The journey begins.
Jolla's CEO Antti Saarnio has bodly stated that Sailfish OS (Jolla) aims to be the 3rd major Mobile Phone Operating System, lining up with Android (Google) and iOS (Apple) in the future. After Jolla phone India launch we can see this journey in the beginning.
Sailfish OS market share - The life long sail towards TOP3
Share and Shout! Your friends might read it.
Anchors are lifted, Sails are up, but this sail might be a life long! Google Trends, site bringing us information of their search engine usage for any picked terms, is a great place to study the interest while no true market data is yet available. And there we can now see a fishy thing - Sailfish OS lifting up its nose during the past week. I wanted to share this view, as previously Jolla has been totally invisible in this comparison!
Above you can see the current 3rd, Windows Phone, and the four candidates who might want to reach it. Still high above all these five are Android (Google) and iOS (Apple), the two current leaders in the mobile OS market. Sailfish OS by Jolla has just raised it's nose on this chart, thanks to a launch with a huge retailer in India.
Earlier Google didn't have enough data to add Sailfish OS into this chart at all. This made me remember Saarnio's words, those bold and brave. Jolla aims to their goal, third major mobile operating system in the world, via the biggest mobile phone markets India (available since September 23, 2014) and China (Already available via a channel partner, but not yet officially launched). Jolla is, future wise, already gathering interest also in Africa.
Jolla's Head of Software
Marc Dillon
has also shared a word on the OS markets - In his opinion Jolla doesn't even compete with the current 3rd: Windows phone. However, chart above marks the bar to be reached, and the bar is set by Microsoft. How in earth a small startup can make it to port with this sail?
Windows Phone (Microsoft)
1980: The history of Microsoft's OS begins in the form of MS-DOS
1996: First mobile operating system Windows CE was introduced
2000: First appearance in PocketPC 2000
2003: Named as Windows Mobile
2010: Merged to a new OS - Windows Phone. More than a name change.
2012: Microsoft bought Finnish Nokia's mobile phone manufacturing, later Nokia phone models were released with Microsoft's operating system. Huge jump in market share.
2014: Latest version Windows Mobile 8.1, appearing in several phone models. Nokia brand is expected to be left behind, next models being named Windows Lumia.
Market share 3,2% (2013)
Sailfish OS (Jolla Oy)
2011: Open Source project started in heritage of Nokia's MeeGo, Mer
2013: First phone call capable device Jolla (Finnish smartphone)
2014: Latest version 1.0.8, updates have been released monthly
No information on the market share yet
Firefox OS (Mozilla Foundation)
2011: "Boot to Gecko" project was started
2012: Named as Firefox OS
2013: Marketing plan introduced at MWC.
2014: First phone call capable devices are expected, but not announced yet, from LG Electronics, Huawei, ZTE and TCL
Analytics are seeing Firefox OS reaching 1% market share
Tizen OS (Samsung, Intel, Linux Foundation, Tizen Foundation)
2011: Linux project, originally based on Meego and Mer (like Sailfish OS), started
2013: Samsung merged the project, at that time rooting to Samsung Linux Platform and LiMo, with their inhouse Bada project
2013: First appearance in a smart camera Samsung NX300M
2014: First phone call capable device, smart watch phone Samsung GearS introduced
No information on the employee count, but already Samsung has 270 000 (incl. Android models)
No information on the market share yet
BlackBerry OS (Blackberry Ltd)
1999: Debuting in pager BlackBerry 850
2002: First phone call capable device BlackBerry 5810 smartphone
2012: Latest version BlackBerry 10 was introduced
2014: Specially mentioned in privacy oriented Blackphone
Market share 0,6% (Q4 2013)
All the candidates have a very small or unknown market shares. However, every 0,001% in these markets means a lot in mobile business with more than Trillion dollar revenue. Also worth a note is that it took 15 years for Blackberry to reach their current market share, and they are still far behind the TOP3. Blackberry has 12 700 employees (March 2013) while Jolla is still a startup with 125 (August 2014)
Editorial part - Hope you to disagree ;)
In overall, Saarnio's words makes one wonder if Jolla has some secret rocket engine in their boat, or is Mr. Saarnio retired before his talks are reality. To answer my own questions above, why wasn't it possible, with the right partners, with the active community, with great talents like Marc, but it might just take a while (30 years?). I'd prefer to see the rocket option, what do you think?
Jolla benefits on their Nokia background. There's a gap in the markets left by Nokia, and Jolla might be the best candidate to fill this gap. Is the Nokia background a rocket engine? Nokia ruled the market before Android, but decided to leave the whole mobile device business to other hands. If it was a rocket engine, they would have kept it. I'd say that Nokia offers a firm hull to this boat, but not the engine. Currently Nokia provides patents and mobile networks to the market, doing great with less work should I say.
Jolla benefits on their size - Mobile business is developing rapid, and a small company is capable to take the right turns quickly when needed. Also, they seem to have a clear view on what they are doing and they are focused on the port. In my opinion this brings a great helm installed into their boat, and binoculars to the sailors, but not the engine.
Jolla benefits on their operating system, as it's new, different, updated often, bringing an option to the customers. I've learned to value this high - high enough to make it the sails for the boat, but still not a rocket engine. Sails need the wind, and the wind, even blowing from the right point, is just too slow. We see this on Blackberry - a great OS growing slowly by their wind.
Ok, what's needed here? A storm! There is no engine, there are people. All the sailors (there's a reason why Jolla is calling all their customers the sailors as well) blowing to the same direction at the same time create a storm. Future of Jolla relies on the community formed of all their customers - The Sailors. We've heard it's sound as a whisper so far. Shout out sailors, now that Jolla is expanding it's very important to keep the blow in the sails. I don't like to see charts
like this
(Interest toward search term Jolla in Hong Kong, last 30 days)
You are a part of a rocket engine. Jolla knows this, but they still haven't told it loud enough. Contests, community meetups, different ways to thank people, clever ideas to make them shout your name out loud. And in this storm, both the negative and positive shouts are good - negative ones shows the rocks, the man behind the helm should be thankful for each shout.
Some people I'd like to thank, not in any order, missing a lot of great people:
Stefano, one with the needle.
Fixes the sailor outfit's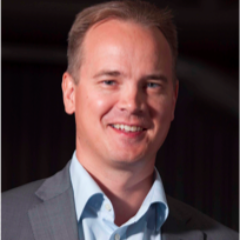 Antti, one with the light.
Handles the helm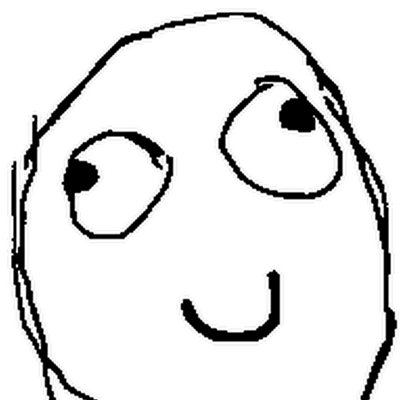 Kimmo, one with the TOH.
Handles the ropes
Marc, one with a heart.
Handles the kitchen
Eric, one with the diplomacy.
Handles the cabins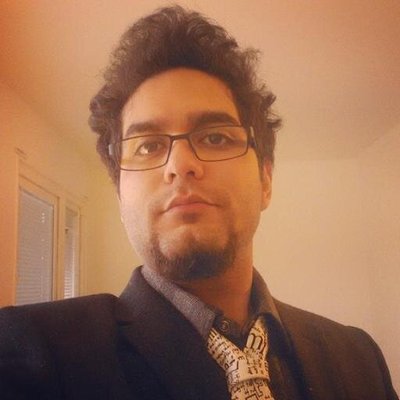 James, one with the attitude.
Washes the deck
Toni, one with the beanie.
Cleans the binoculars
Jaakko, one with the eye.
Paints the hull
Carol, one with the knife.
Handles the radio
You, one with another voice.
Thanks for reading this! Share and shout!
Share and Shout! Your friends might read it.
Disclaimer: Unofficial post, don't take this too seriously. I'm not adding this kind of a disclaimer normally, now I did as I've been sharing mostly official stuff lately, to avoid any possible misunderstandings. Also note that Google Trends data is in Beta stage, and a seven day chart isn't an example of a trend. Just the anchors are up.
Sources: Wikipedia (several pages), Twitter/FB (profile images), Google trends (chart data).
Published: September 25, 2014 20:00 UTC
Updated: September 29, 2014 11:45 UTC